With the easing restrictions & to boost the domestic tourism within Australia, the states have now started offering Free Travel Vouchers so you can go on your dream trip, within Australia. This will surely help individuals to reduce the cost and support the tourism operators.
Northern Territory Voucher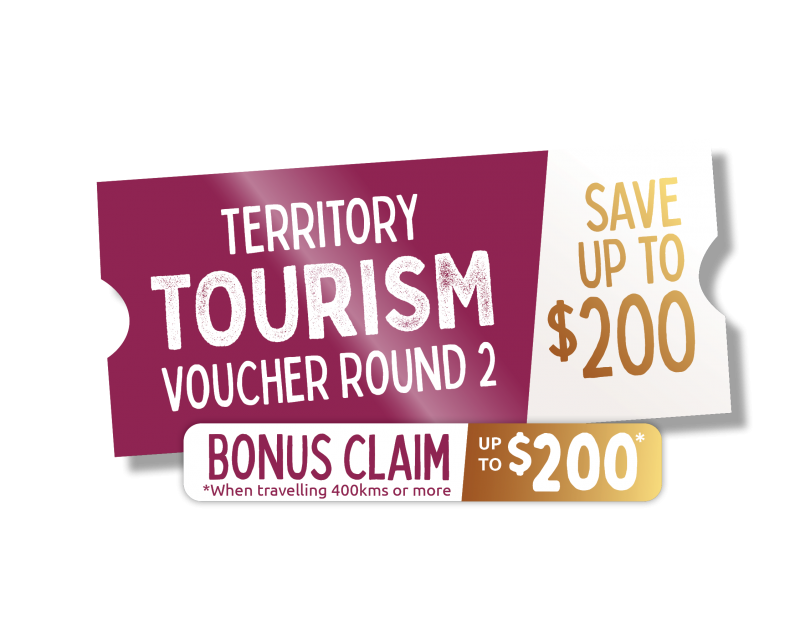 The Territory Tourism Voucher scheme is a $16.2 million package, offering Territorians aged 18+ a Territory Tourism Voucher worth up to $200 if they contribute $200 of their own money.
Territory Tourism Voucher round 2 registrations will open at 8pm on Monday 2 November 2020.
The voucher provides an incentive to support our struggling tourism industry and to experience our great Territory lifestyle by encouraging Territorians to purchase bookable tourism products.
More Information :
http://www.territoryvoucher.nt.gov.au/
Business Victoria 
Raise a toast.. to Victoria
The $28 million Regional Travel Voucher Scheme will provide eligible Victorians an incentive to explore the state.
Up to 120,000 vouchers will be offered to Victorian residents to contribute to the costs of accommodation, tourism attractions or tours undertaken in regional Victoria, the Yarra Ranges and the Mornington Peninsula.
Victorians who receive a voucher and spend at least $400 on accommodation, attractions or tours during their stay will be eligible to receive a reimbursement of $200 on presentation of receipts.
The program works on a 'first-come-first-served' basis and each round will close once all places have been filled for that particular round.
More Information:
https://www.business.vic.gov.au/support-for-your-business/grants-and-assistance/regional-travel-voucher-scheme?utm_source=businessvictoria-offline-marketing&utm_medium=vanity-url-301ssredirect&utm_content=travelvouchers&utm_campaign=support-for-your-business
South Australia 
The hugely popular Great State Vouchers are coming back in 2021! This is your chance to secure a $100 voucher to use at Adelaide city and North Adelaide accommodation, and a $50 voucher for suburban and regional South Australia.
Vouchers will be available from 11am ACDT on Tuesday 5 January until the allocation is exhausted. If successful, you will have from 7-31 January to book with your voucher, for travel from 7 January until 31 March 2021 inclusive (Saturday nights excluded).
A full list of all participating accommodation providers will be available here soon. You can expect to see a wider range of accommodation options, from some brand new hotels opening in early 2021, and smaller accommodation providers.
Stay tuned!
More Information : 
https://southaustralia.com/voucher?utm_term=SA&utm_campaign=Helium%20-%20Your%20school%20holiday%20planning%20guide%20inter&utm_source=see%20south%20australia&utm_medium=email&utm_email=&deliveryName=DM5014